More electricity was generated by wind than coal on more than three quarters of days in the year, and more by solar energy on more than half the days.
The UK broke 13 renewable energy records in 2017, including some especially notable ones.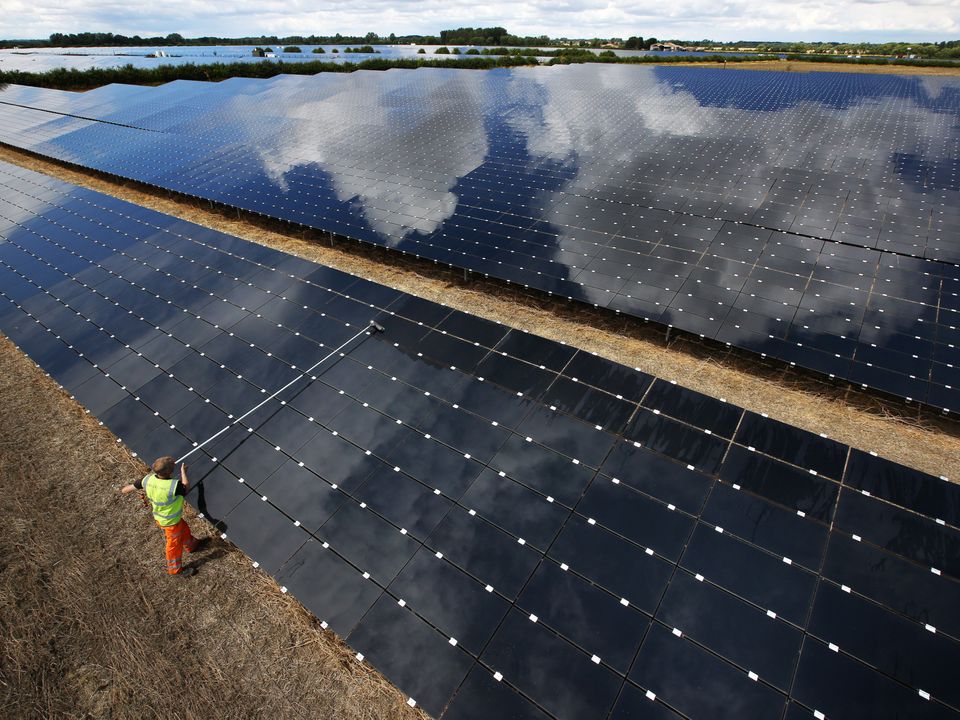 In March, the largest amount of renewable electricity was produced – 19.2GW.
In April, the UK had its first 24-hour period for more than 150 years without using power from coal.
In June, wind, nuclear and solar were generating more than gas and coal combined for the first time.
In December, the country generated the most wind power in a day – 281.5GW.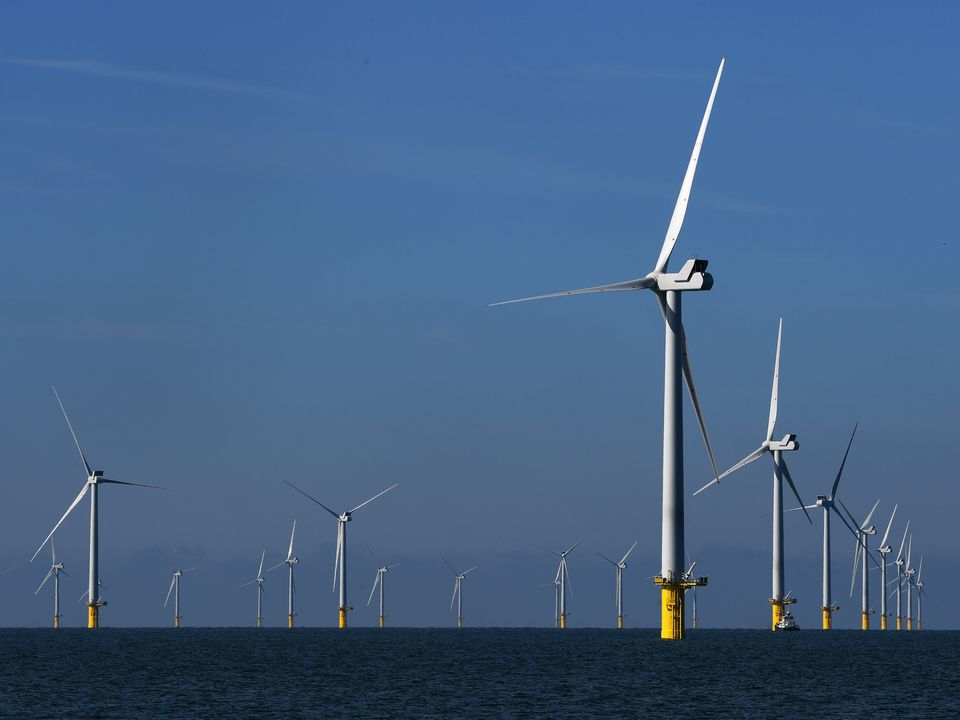 In December the UK set a new record for the amount of wind power generated in one day
The figures have been welcomed by environmental campaigners, including Gareth Redmond-King, of the environmental campaigning group WWF.
He told Sky News: "A huge part of it is government support to install new renewables, offshore wind particularly, but also onshore wind and solar that's enabled the industry to grow – and for much more renewables on the system.
"Of course, companies have had to adjust to provide for that and build those power stations, and of course the more consumers that switch to clean energy the more demand there is for that to be built."
The figures from the National Grid reflect a UK government commitment to reduce carbon emissions and meet its targets on greenhouse gases.
It has targeted 2025 as a date to end the use of "unabated coal" – coal from which the carbon emissions are not captured.
See article on https://news.sky.com/story/going-green-uk-sets-renewable-energy-records-11187876